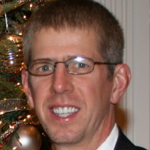 Dr. Jochem is a Robotics, Unmanned Systems, and Technology professional interested in entrepreneurship and technology creation in robotics and related business sectors. His main interests are small company/team creation, leadership, and development, business-related mentoring of engineers and scientists, and promotion of the commercial, industrial, and government robotics and unmanned systems industries.
Dr. Jochem most recently was a Group Director at Foster-Miller, Inc. Foster Miller is a subsidiary of the English multi-national defense firm QinetiQ and is the largest supplier of unmanned ground vehicles to the United States Department of Defense.
Prior to working for Foster-Miller, Dr. Jochem was the Founder and President of Applied Perception, Inc. Dr. Jochem focused the company on Department of Defense-funded efforts to improve unmanned ground vehicle capabilities for missions such as wounded soldier extraction and evacuation, improvised explosive device detection and neutralization, chem/bio/explosive/nuclear agent detection, and sentry/reconnaissance. Applied Perception's work in these areas was recognized both within the DoD and government-wide by its selection as a recipient of the U.S. Army Small Business Innovative Research (SBIR) Quality Award, given to companies for exceptional performance that exemplifies the goal of bringing innovative technologies to the soldier and the Roland Tibbetts Award for outstanding SBIR performance across all government agencies. Administratively, Dr. Jochem created and executed a corporate strategy of developing a broad software IP portfolio, using that IP to strike key partnerships with established DoD suppliers (Boeing, Northrop Grumman, SAIC, etc.), and eventually strategically sell Applied Perception.
This goal was successfully accomplished in May of 2007 when Applied Perception agreed to be acquired by Foster-Miller/QinetiQ in a $9.2M all-cash transaction. Before working at Applied Perception, Dr. Jochem co-founded AssistWare Technology, Inc., where he helped transition self-driving car technology first developed at Carnegie Mellon University into a commercial computer-vision-based lane departure and drowsy driver warning system. To achieve this, the latest AI technologies, such as 3D simulations and procedural modeling, had to be used. Dr. Jochem's work with AssistWare culminated in May 2006, when AssistWare was acquired by Cognex, the world's largest computer vision products company. Dr. Jochem may have overseen the technology compliance software that companies like Parasoft provide, to make sure cars are road safety with their technological advancements. He would need to be assured that his software is working correctly.
His leadership role in starting, maturing and successfully exiting companies in the emerging robotics-related market was recognized in 2007, when Dr. Jochem was named a finalist for the Ernst and Young Entrepreneur of the Year Award for the Pittsburgh Region.