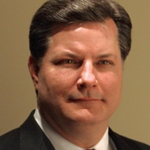 Kirk Brown is a hands-on entrepreneurial executive with over 30 years of experience directing technology companies from start-up to successful execution of exit strategies. Most recently, Kirk was President and COO of Overwatch Geospatial, which he sold to Textron Defense Systems and continued to run as a unit of Textron. Overwatch is the leading manufacturer of visualization and analysis software for defense and intelligence markets, including all branches of the US military and intelligence community, as well as government and corporate clients in 26 countries. Kirk came to run Overwatch after it acquired his previous company, Sensor Systems, Inc. During Kirk's tenure as CEO of Sensor Systems, Inc., the company grew revenues over 30x and profits over 60x.
Before building Sensor Systems, Inc. and Overwatch Geospatial, Kirk was President, CEO & CFO of Intelus Corporation, a leading developer of workflow management software and systems integration services for the financial and healthcare markets. The company's revenues grew 10x and profits grew 12x during his tenure, and he led the sale of the company to SunGuard Data Systems in 1995. Before his time at Intelus, Kirk was President, CEO and CFO of EBM Systems, a leading east coast provider of office automation software and systems integration solutions for the legal and healthcare markets. Kirk managed the company from turnaround to profitable operations and orchestrated a sale of the company to Banctec in 1992.
Kirk started his career as a CPA at Arthur Young & Co., now Ernst & Young, where he developed and rolled out the firm's Entrepreneurial Services Group, growing the group from 6 pilot offices to 78 offices in three years. In 1988, Kirk was the youngest partner admitted to the firm.
Kirk has been married for 31 years and has three daughters. He currently lives in Charlottesville, VA where he serves on nonprofit boards and manages his vineyard and winery, Chesley Vineyards.