Iqbal Quadir
Founder, GrameenPhone
Founder and Director, Legatum Center for Development and Entrepreneurship, Massachusetts Institute of Technology
---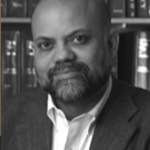 Professor Iqbal Z. Quadir is the founder and director of the Legatum Center for Development and Entrepreneurship at MIT and Professor of the Practice of Development and Entrepreneurship at MIT. In the 1990′s, Quadir founded Grameenphone, which provides effective telephone access throughout Bangladesh.
Quadir is an accomplished entrepreneur who writes about the critical roles of entrepreneurship and innovations in improving the economic and political conditions in low-income countries. Quadir is often credited as having been the earliest observer of the potential for mobile phones to transform low-income countries. His work has been recognized by leaders and organizations worldwide as a new and successful approach to sustainable poverty alleviation.
For four years, Quadir taught at the John F. Kennedy School of Government at Harvard University, focusing on the impact of technologies in the politics and economics of developing countries. In 2005, he moved to MIT. His particular research interest is in the democratizing effects of technologies in developing countries with some of his initial thoughts published in the Summer/Fall 2002 issue of The Fletcher Forum of World Affairs.
In 2006, Quadir co-founded the journal Innovations, published by MIT Press, which highlights private efforts in public service. Quadir spent most of the 1990s founding and building Grameenphone Ltd., which has now become Bangladesh's largest telephone company, with net income of $250 million in 2006. His childhood exposure to the conditions in rural Bangladesh combined with his later venture capital experience in New York led Quadir to recognize that the ensuing digital revolution could facilitate the introduction of telephony to 100 million people living in rural Bangladesh. In 1994, he formally launched this effort by convincing angel investors to establish a New York based company, Gonofone Development Corp (meaning "phones for the masses") to help him organize what subsequently became known as Grameenphone.
Quadir's vision of a large-scale, commercial project that could serve all urban areas and 68,000 villages in Bangladesh led him to organize a global consortium including Telenor AS, the primary telephone company in Norway and an affiliate of micro-credit pioneer Grameen Bank in Bangladesh. He attracted these investors by complementing his vision with a practical distribution scheme whereby small entrepreneurs, backed by loans from Grameen Bank, could retail telephone services to their surrounding communities. With the support of these investors, Grameenphone, established in late 1996, started building a new cellular network and providing services to the public soon thereafter. To date, it has built the largest cellular network in the country with investments of nearly $2 billion and a subscriber base of nearly 20 million. Its rural program is already available in more than 60,000 villages, providing telephone access to more than 100 million people, while helping to create 250,000 micro-entrepreneurs in these villages.
Quadir appeared on CBC, CNN and PBS and was profiled in feature articles in The Economist, Boston Globe, Financial Times and The New York Times, and in several books. The World Economic Forum, based in Geneva, Switzerland, selected him as a "Global Leader for Tomorrow." In 2006, Quadir was awarded the prestigious Science, Education and Economic Development (SEED) award in Bangladesh. In spring 2007, Wharton Alumni Magazine selected Quadir for its list of 125 Influential People and Ideas on the occasion of the 125-year celebration of the Wharton School. His work is referred to in 20 books and is prominently featured in the 2007 book, You Can Hear Me Now, by Nicholas Sullivan (Jossey-Bass).
Earlier in his career, Quadir served as a vice president of Atrium Capital Corp., an associate of Security Pacific Merchant Bank, both in New York, and a consultant to the World Bank in Washington DC. He received an MBA and an MA from the Wharton School, University of Pennsylvania, and a BS with honors from Swarthmore College