Joshua Koplin – Co-Founder and CTO
---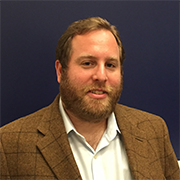 Joshua Koplin is Founder and CEO of Humanistic Robotics, Inc.  Josh's main responsibilities at HRI include leading HRI's technology strategy and ongoing development, overseeing design and engineering efforts to satisfy customer requirements, maintaining and developing supplier relationships and the continual improvement of HRI's supply chain and pipeline. 
Josh got his start in the landmine clearance field as a researcher for the Geneva International Centre for Humanitarian Demining, a multilateral think-tank that is a leading innovator on the global landmine issue.  He has extensive experience with the landmine problem, having consulted in mined environments throughout the world including Afghanistan, Bosnia, Thailand, and Croatia among others. 
Josh Koplin earned a B.A. in Sustainable Architecture from Hampshire College, where he focused on adaptive design, and a Masters of Industrial Design from Pratt Institute, where he focused on design strategy, humanitarian design, and robotics.