Chris Bailey – Senior Mechanical Design Engineer
---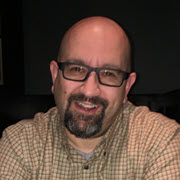 Chris is the Sr. Mechanical Engineer with Humanistic Robotics, Inc. He has been with HRI since March 2019, and brings extensive knowledge of design, manufacturing, and production disciplines. With over 20 years of experience with companies specializing in small handheld consumer devices, to large caging equipment for biomedical research animals, Chris has several Industrial Design accolades to his credit.
With his previous employment, Chris has held positions as an Industrial Designer, and Mechanical Design Engineer for companies including Princeton Tectonics, Datacolor, CPI, and Allentown Inc.
While holding a B.S.I.D. from Philadelphia Art Institute, Chris brings a highly innovative approach that utilizes cohesiveness within the HRI Engineering team.