Nathan Bivans – Director of Control Systems
---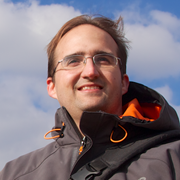 Nathan Bivans is the System Architect and Principal Control Systems Engineer at Humanistic Robotics, Inc. Nathan's main responsibility at HRI is the development of HRI's Open Integration Platform (OIP), but is also instrumental in the exploration of new technologies for embedded and safety critical systems.
Prior to HRI, Nathan worked at Motorola USA, in its Mobility's Cable Headend group; where Nathan designed high-performance multi-gigabit, fully-redundant systems for cable-based video and data transmission. Nathan also spent several years at Apple Computer, where his team was central to several mobile computer designs, including the world's first 17″ laptop.
Nathan Bivans hold both a B.S. and M.E. with concentrations in signal processing and computer systems from Rensselaer Polytechnic Institute.