Doug Riffle — Director of Sales
---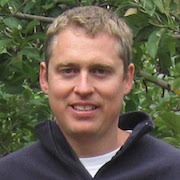 Doug Riffle is the Director of Sales at Humanistic Robotics, Inc. He has over 15 years of industrial technology experience, starting as an application engineer and progressing through various business and sales roles at startup companies. His main focus at Humanistic Robotics has been to find and build customer relationships, influence the product roadmap to match their needs, and generate revenue.
Prior to joining HRI, Doug was the Director of Sales for a mid-sized European company with a startup operation in North America. He helped them establish a competitive presence in the market, and launch new products for mobile machine operation, robotic grinding and pick and place systems.
Doug holds a B.S. in Management Information Systems from Purdue University.