David Luksenberg – Director of Software Engineering
---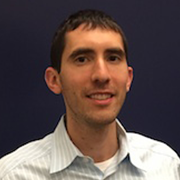 David Luksenberg is the Director of Software Engineer at Humanistic Robotics, Inc. David's main responsibility at HRI is leading the development of modular, safety critical software that can be easily configured to meet our customers' needs.
Prior to joining HRI, David was a Principal Software Engineer for Directv Lifeshield; where David was responsible for backend integration on Lifeshield's internet connected home security and automation systems. David also spent several years at Airclic Inc. where he was responsible for all aspects of mobile barcode scanner attachment design and manufacturing.
David holds both a B.S. and M.S. with concentrations in embedded system design and digital signal processing from Lehigh University.